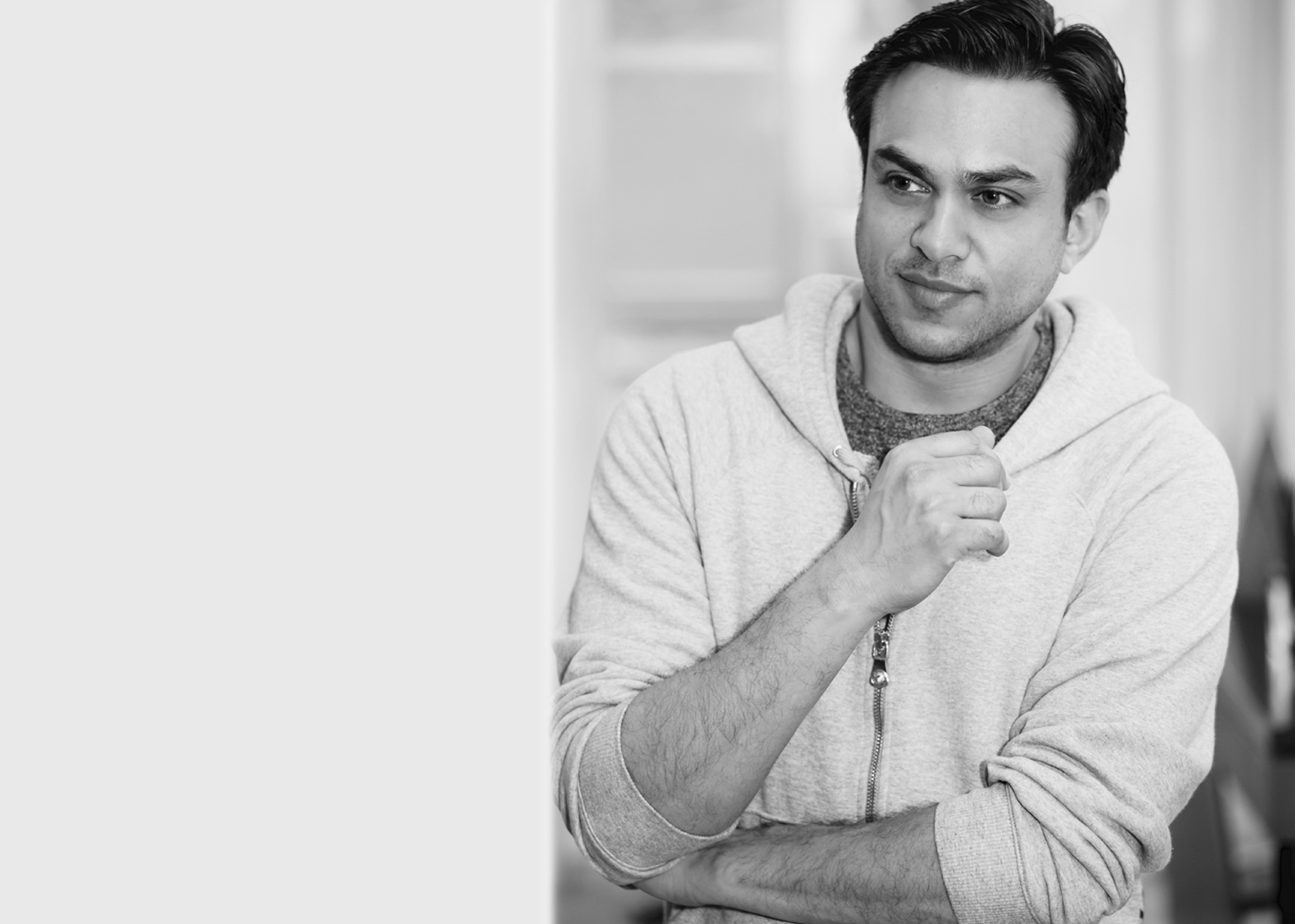 1
Where did you learn about design?
My property knowledge comes from studying a master's degree (Cass Business School) and training to become a Surveyor. The hands on approach I have taken over the past 10 years has played a key role in broadening my horizons. You could say it's about being at the right time at the right place.
2
Any inspirational people in your life?
I have been blessed to have inspirational figures in my life that have played their part. My grandfather, M.M Mir was an interior designer in Bombay during the 1960's. I have also been inspired by colleagues such as Martin Kemp of MKD and Chris Melvin of HPM.
3
What is your average day like?
I'm definitely a night owl. My brightest work is often created during the darkest hours. The days are split between being on site and in the studio. No project is ever the same, and that is the beauty of the industry that appealed to me the most.
4
What are your strengths?
I've created a role for myself in the industry. It's been through perseverance and patience.
5
What is your favourite destination?
Ho Chi Minh city in Vietnam definitely appealed to me. During my time there I witnessed an alluring mix of architectural styles that have erupted through decades of development. The 'old versus new' stands out straight away, and I like that split personality of the city. The diversity fascinates me.
6
The easiest way to make a house a home is...
By personalising it. Put your name on it. Claim it. Your home is an extension of your persona. You are not limited to one. You can have several. Your Master Bedroom can have a different energy to the Study room. In the same way one put's the cherry on the cake, one must decorate their home with items that are sentimental to them. Family photographs, artwork and sculptures. Statement pieces of furniture that have been passed down.
7
What values do you promote in your studio culture?
Work hard, play hard. I promote the personalities of my team members. I want everyones personality to shine in their work.
8
What is your favourite fabric?
I love velvet. I have made headboards, sofas and dining chairs in velvet. If I recall correctly, Henry VIII even lined his bathroom walls in velvet. At the moment, I am most impressed with fabric house Lizzo's murano velvet.
9
Have you used any interesting materials in recent projects?
Whilst designing Ashley Cole's house, he wanted a fresh design for the dining table surface. He has young children so the material had to be durable. I selected a special marble glass with a zebrino ocean effect, utilising a wonderful array of warm tones.
10
What is your latest commercial project?
A pan-asian restaurant in London's famous
Abbey Road by the name of Rawsha
. The building is over a 100 years old, so it had to be very carefully restored, with the personality of the past having to accept its new refreshing look of the future. The balancing act was crucial.