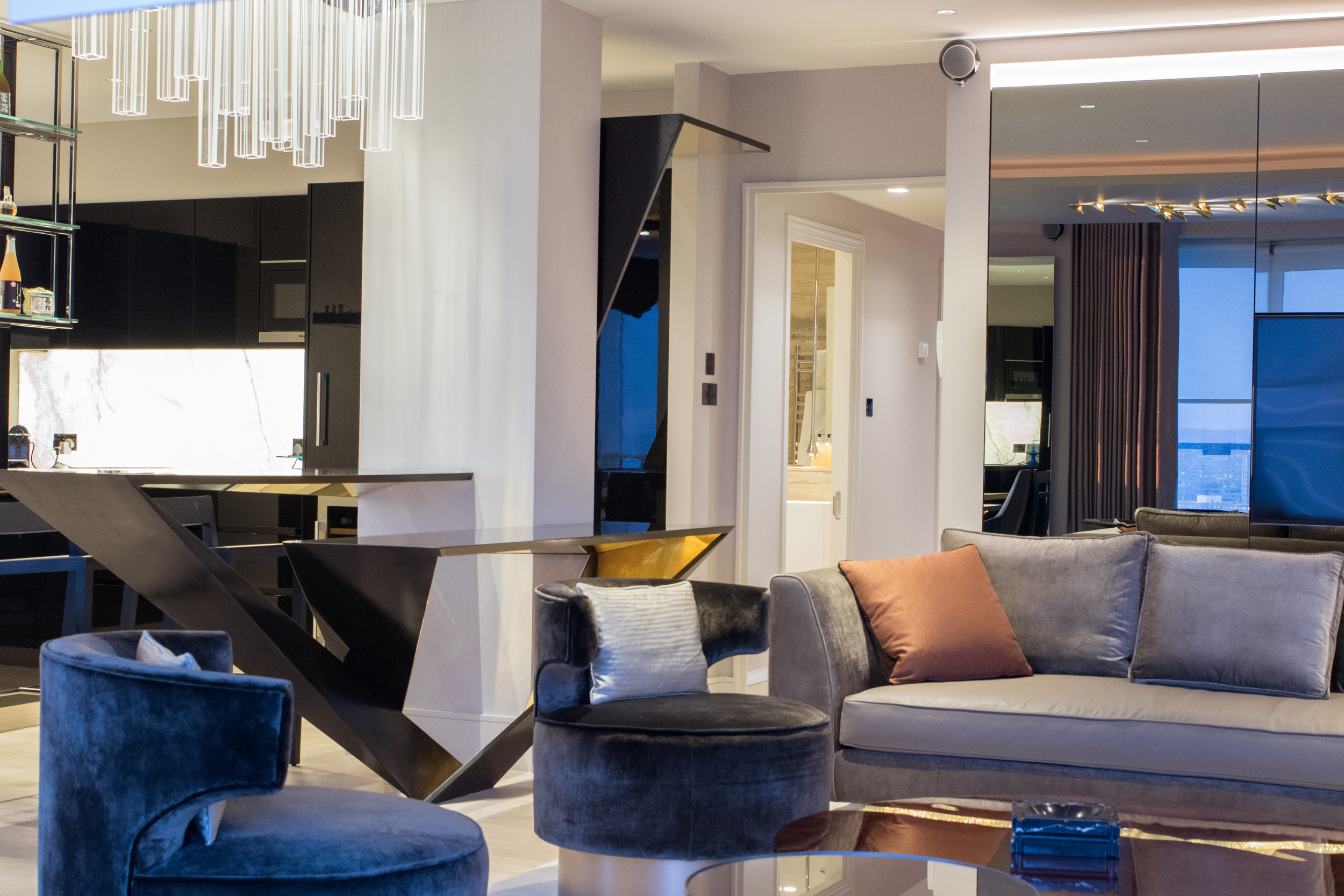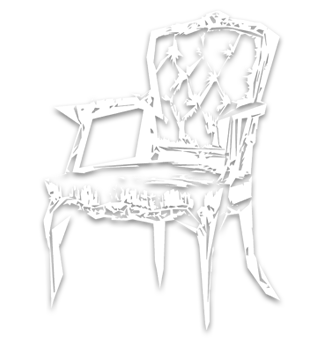 17 The Belvedere - Chelsea
Having already completed a 'design and build' project in this exclusive building a few years previously, our team was right at home once again. The 2000 square foot apartment was stripped back to basics and we had a blank canvass to contend with. The 2 main talking points in this apartment is the bar and the lighting feature. The bar design is inspired from the age old art of Japanese paper making or 'Origami' as it's better known. The outside edges are lacquered in a matt black finish, whilst the inside edges are in a contrasting polished brass finish. The second headliner is the bespoke ceiling light feature, which consists of over 50 polished brass moulds fixed to the ceiling with dimmable LED lights, resembling a flock of birds or a meteor shower.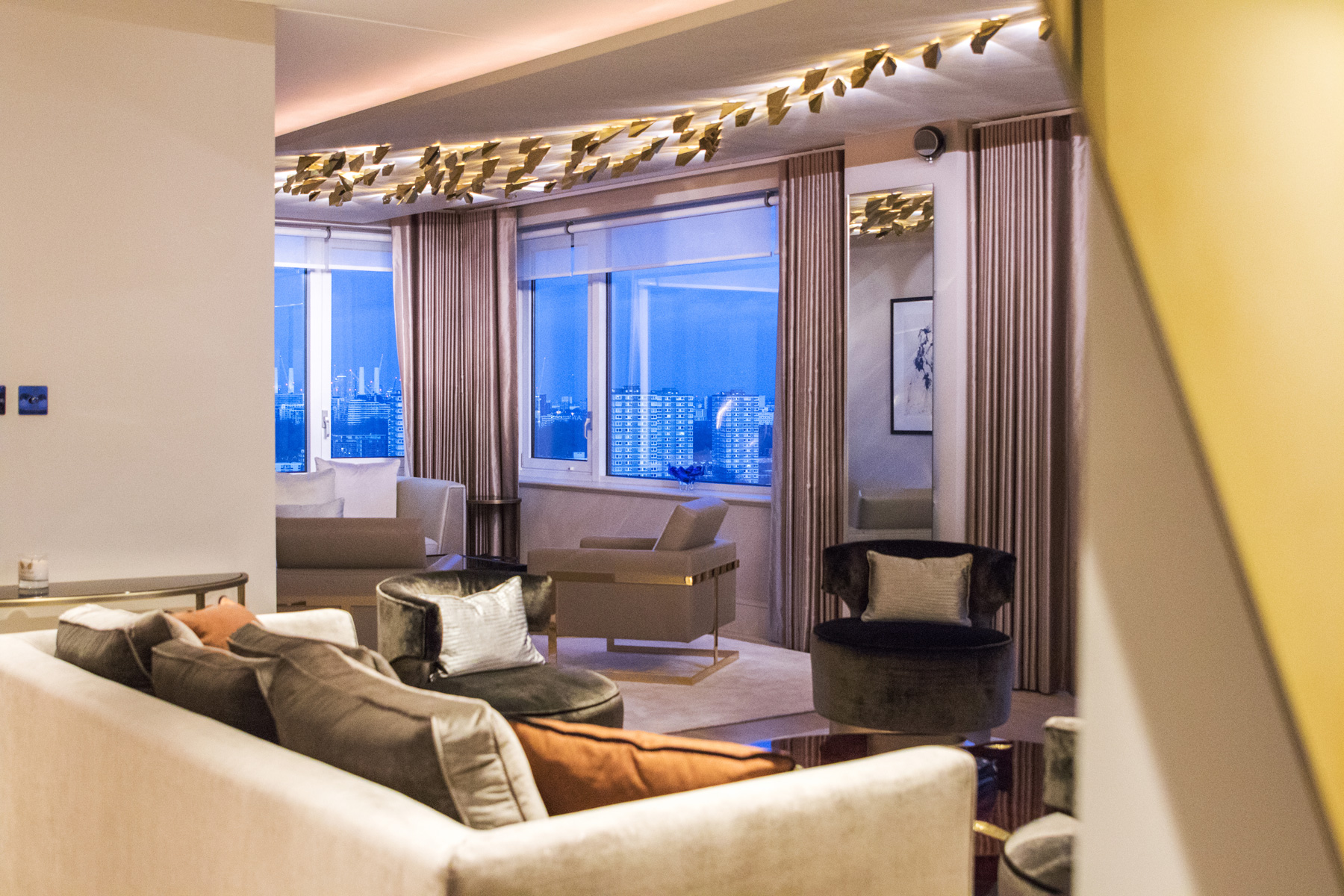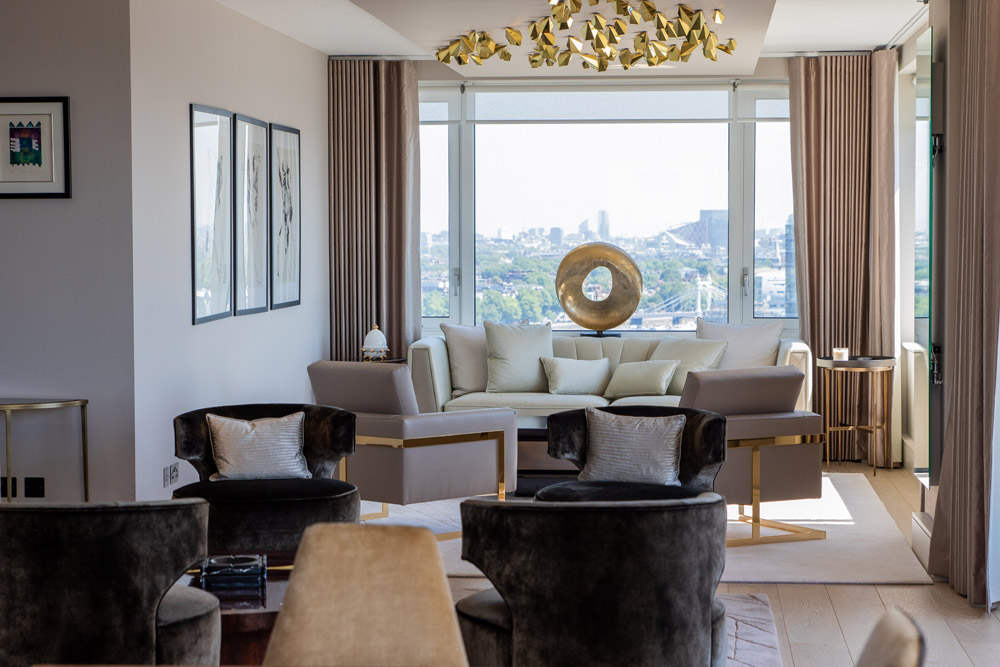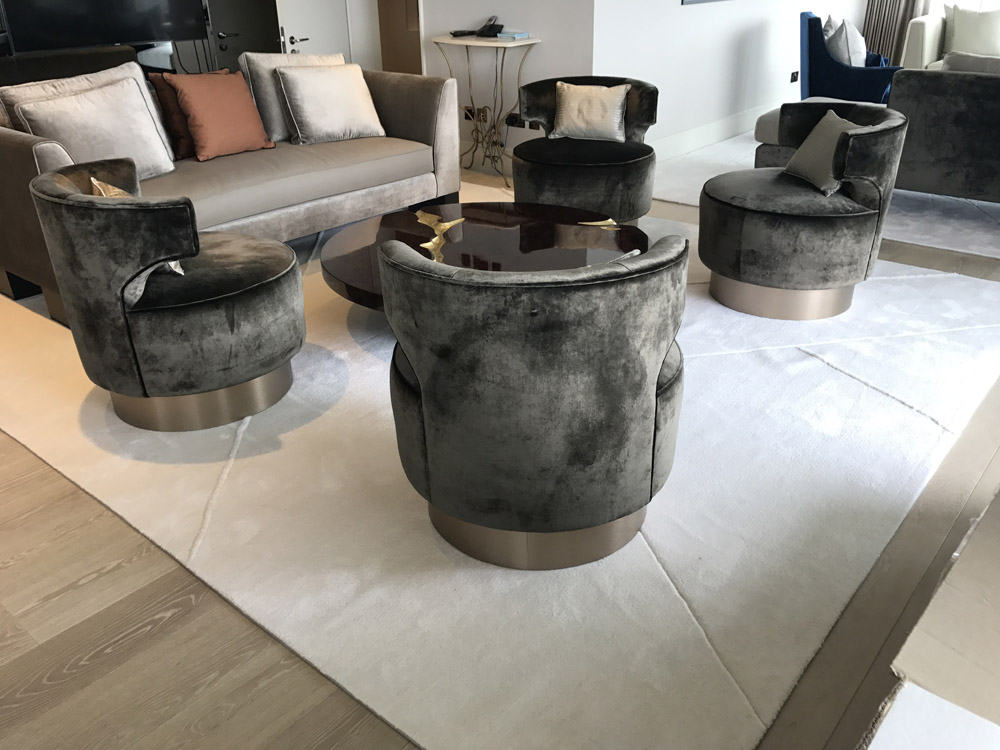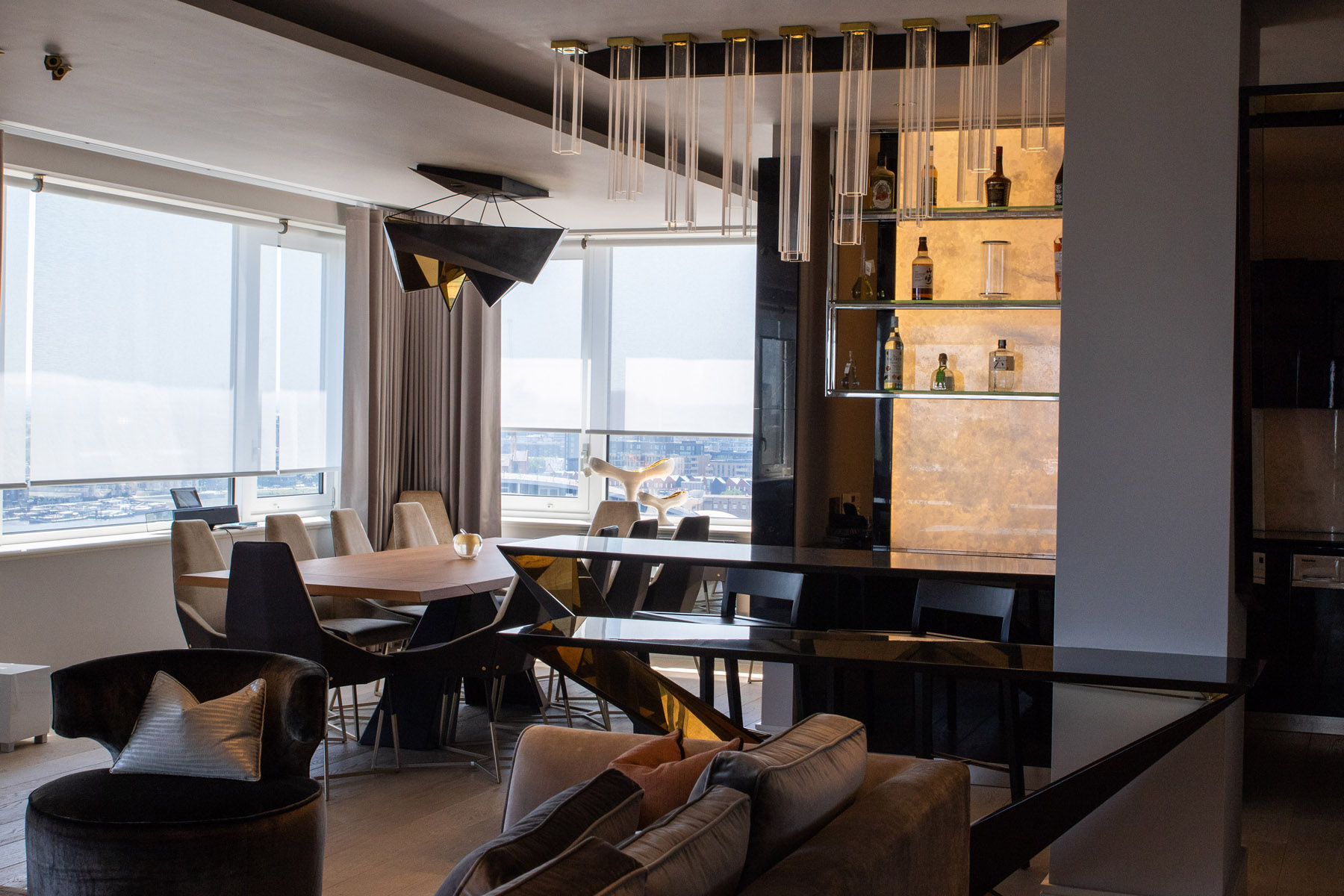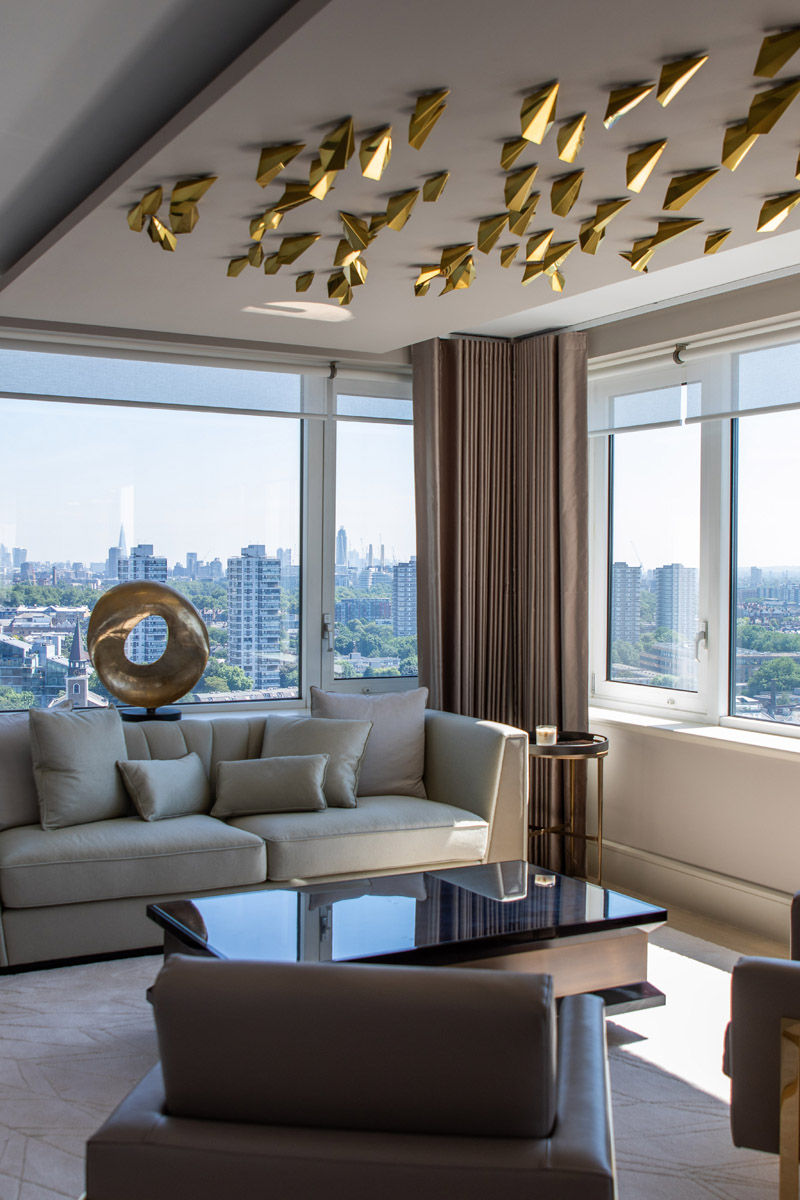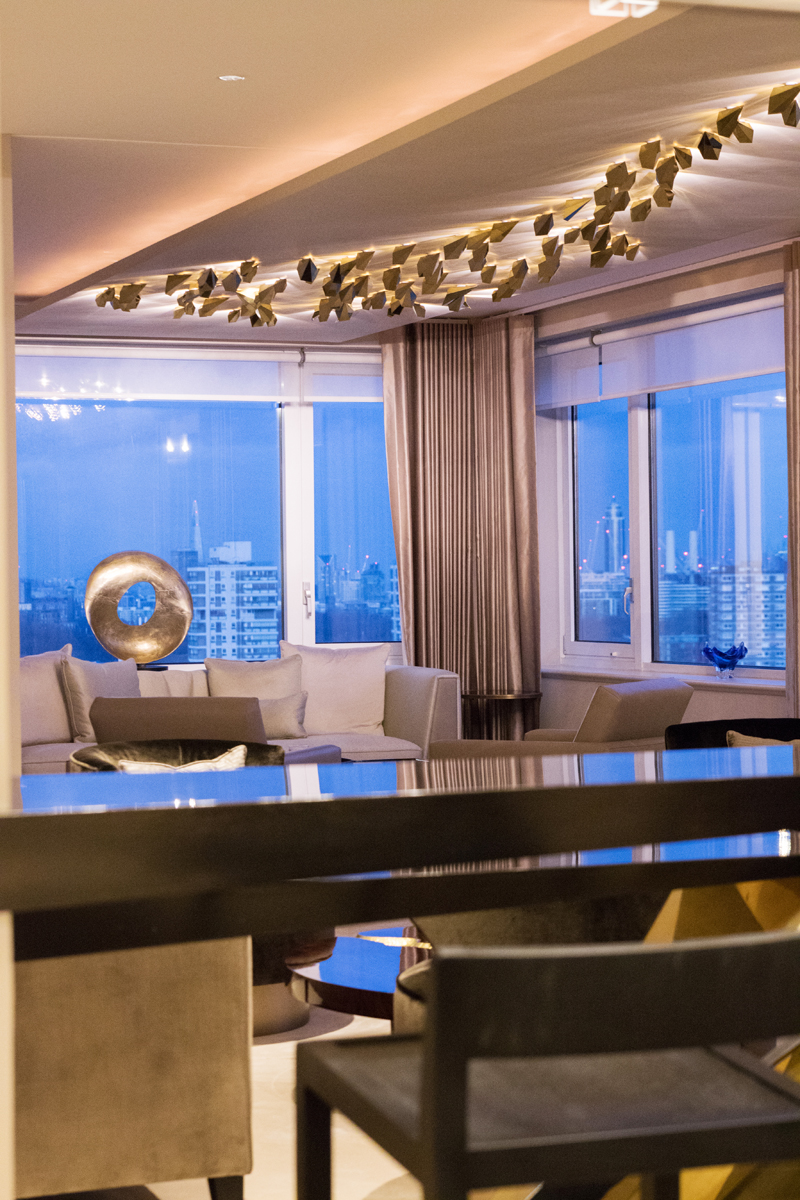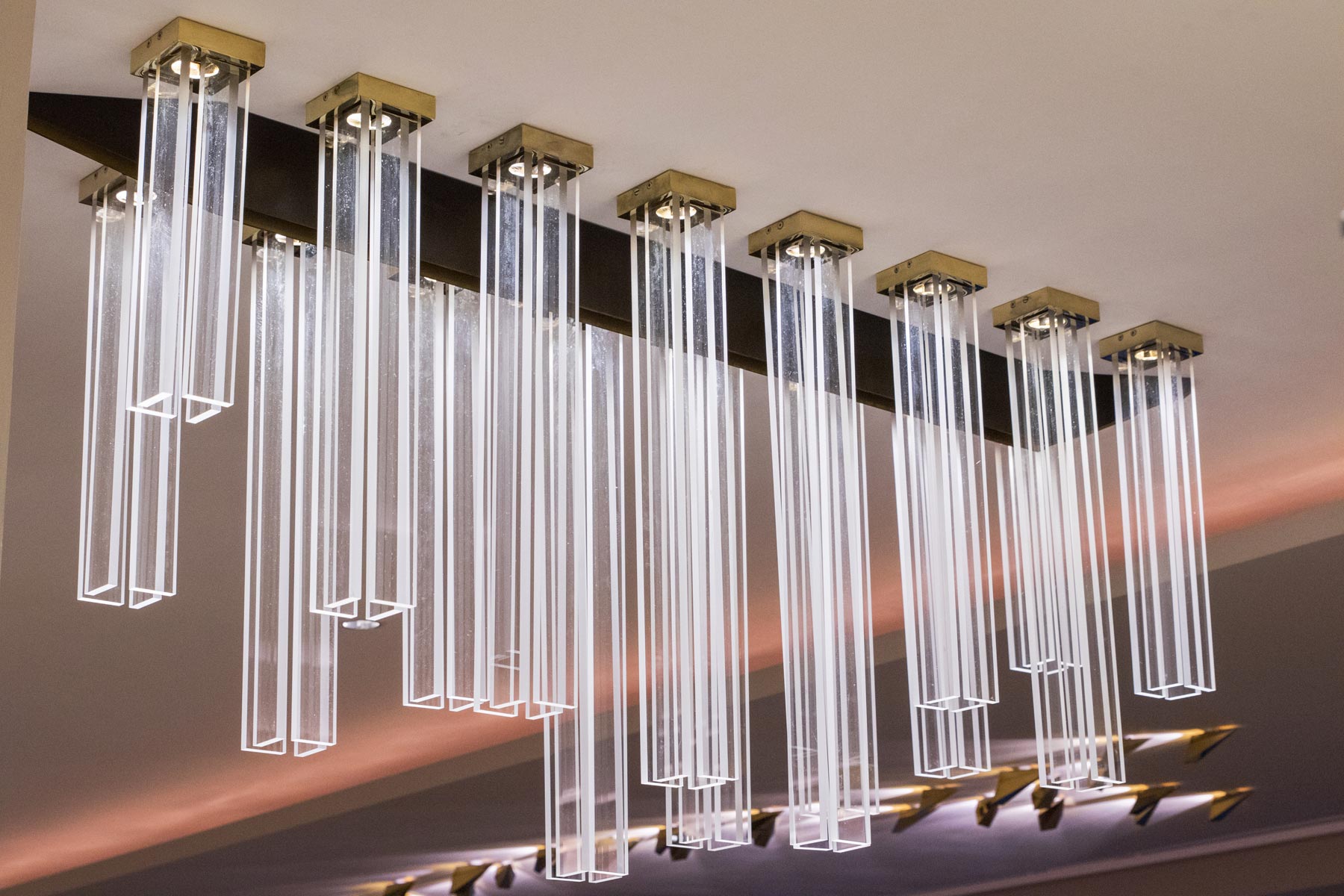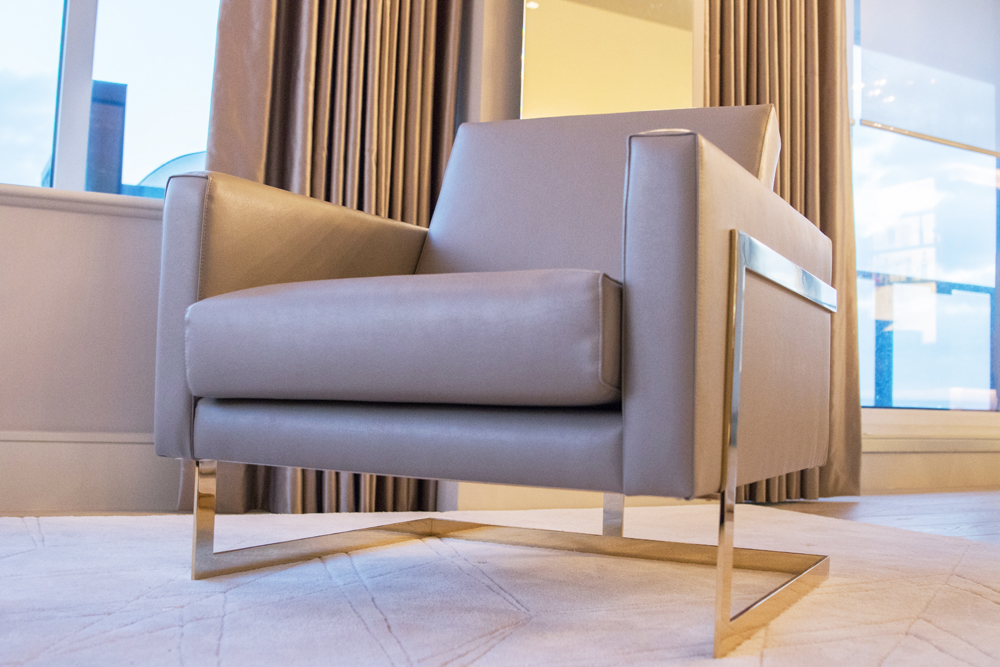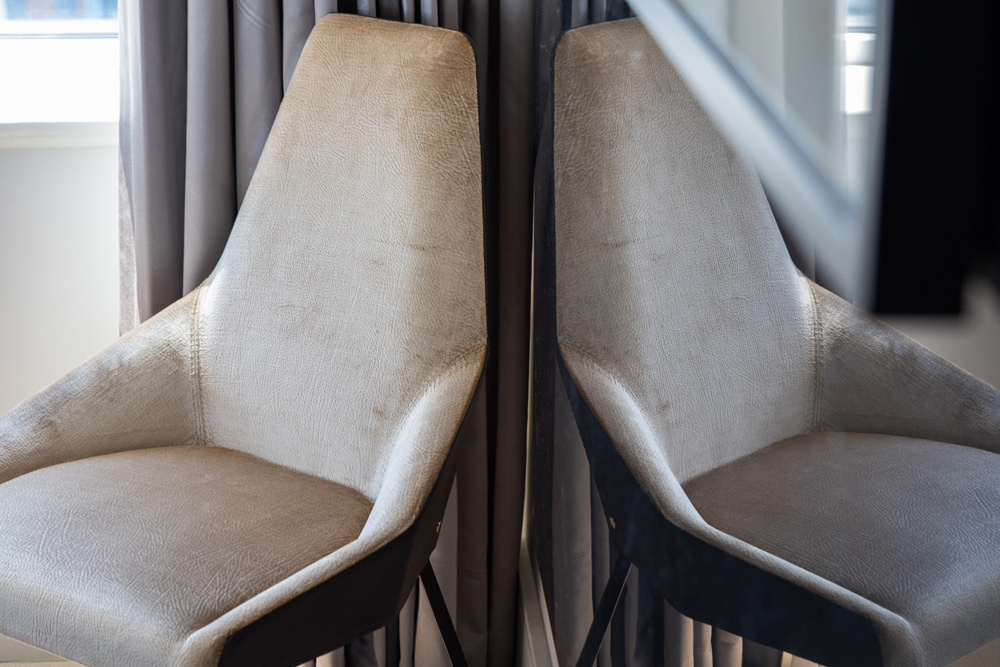 © 2021 The Living Room. All Rights Reserved.